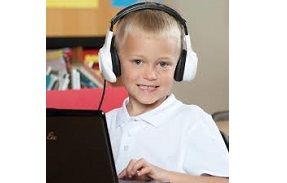 TTS USB Headset
This USB headset is designed especially for the classroom.
Plug the cable straight into the USB port of your PC or Laptop.
The USB headset is ideal for when children need to do voice recording work individually.
The replaceable ear cushions have been designed to cover the whole ear to minimise outside noise and to increase comfort.
Quick release cable means that the cable can be replaced if it becomes damaged. Cable length 1.2m.
Strictly limited stock available