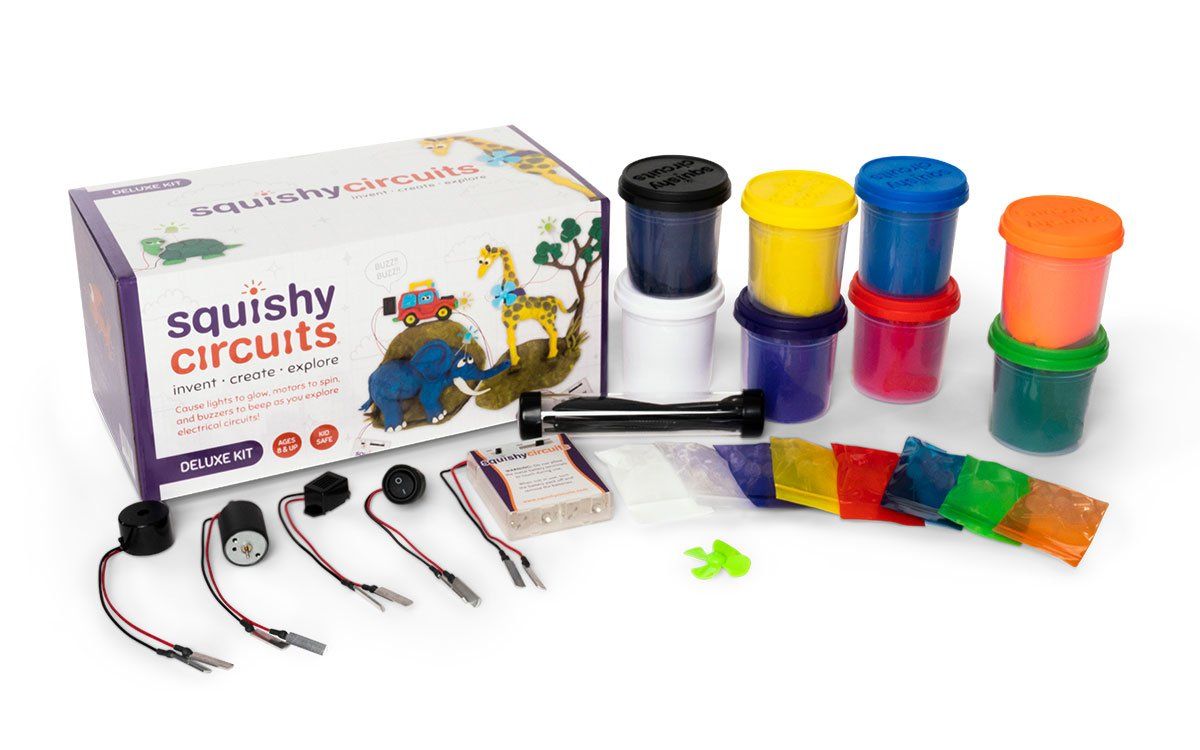 Squishy Circuiits Deluxe Package
End of Line Product - Strictly Limited Quantity Available!
Grasp circuitry in a simple, fun and hands on way by using homemade conductive and resistant playdough and sculpt electronic models that light up, make sounds and move.
Making playdough animals is fun, but imagine creating them with light up eyes or wagging tails!
Playdough made with salt is already conductive, but what would happen if the salt content is reduced? Or extra is added?
Looking for something that helps explore the entire process but gives scope to go further for inquiring minds? Look no further, "Squishy Circuits" is here.
Deluxe package includes:
Deluxe Battery Holder
Switch
Motor with Fan Blade
Piezoelectric Buzzer
Mechanical Buzzer
5 x White, Red, Yellow, Blue, Green LEDS
Carry Pouch
Insulative Dough
Conductive Dough