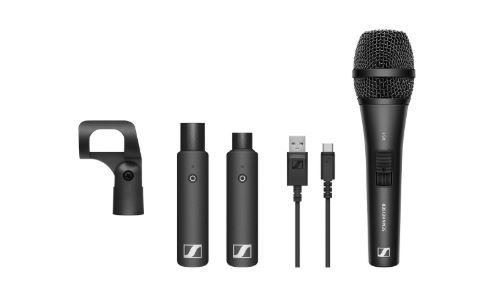 Sennheiser XSW-D Vocal Wireless Microphone System
One-touch ease-of-use wireless audio set that utilizes a digital transmission to seamlessly link audio sources. Equipped with an XS 1 Dynamic carioid microphone, this elegant solution makes wireless vocals easier than ever before while maintaining a reliable connection.
Key Features
One-touch ease-of-use

2.4 GHz digital transmission for worldwide operation

75m range (250ft) in optimal conditions

Up to 5 hours of battery life on a single charge

Switch between multiple transmitters linked to one receiver

Configure any combination of transmitters and receivers

Mute from either transmitter or receiver
There are a total of ten different variations of this kit available for numerous applications. Contact us today to discuss your needs!