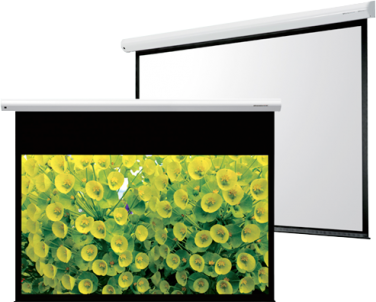 Grandview IP Control Motorised Smart Projection Screens
The Grandview GRIP series are a high quality motorized screen perfect for education, boardrooms, houses of worship, and anywhere else you need to hide the screen when not in use.
Features
As standard is supplied with IP control, IR Remote, 12V Trigger, Close Contact, and a manual override switch.
Simple mechanical limit setting adjustments via the motor.
Install is simplified with multi fit brackets that can be installed anywhere along the length of the casing allowing for mounting to wall stud positions.
Brackets suit wall, ceiling or suspended installation.
Projection surface is Plana R.
Casing is extruded aluminium, finished in white.
Smart Features
IP Control
12V Trigger Using1.5mm output on screen and 3.5 on the projector end.
External IR Cable with Jack plug 3.5mm with receiver eye.
Close Contact Cable Provided in the box.
RS232 control
Manual Switch located on the bottom of the casing (Push button), close to the Power cable outlet.