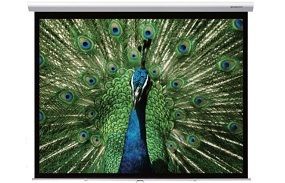 Grandview Deluxe Manual Pull-Down Projection Screen
A robust, install friendly pull-down screen for classrooms and multi-use spaces.
All screens listed here are a 16:10 widescreen aspect ratio to match a WXGA or WUXGA resolution projector and a modern widescreen format computer.
Please contact us if you require a 4:3 or 16:9 aspect ratio screen.